---
---
TIRED OF FOLLOWING AND CLEANING CAT LITTER ON THE FLOOR?
KittyMat does an amazing job to keep you relaxed and saving your cleaning time.
It prevents your carpets from litter odor that can be difficult to remove. Kitty will naturally wipe her feet on the carpet that will keep litter from being tracked all over your house.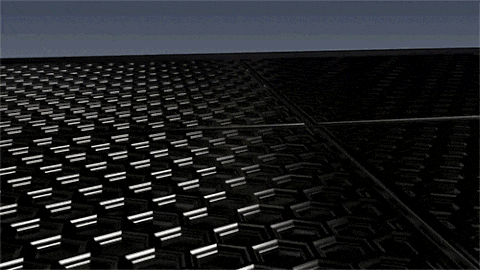 Plus its waterproof and urine repellent, so prevents urine accidents from being transferred to your floor. Unlike a cotton edge it won't absorb urine to create a foul, lingering odor.
This mat was carefully designed with premium materials. It's Non-Toxic, Soft, Waterproof EVA with a non-slip back. Free of harsh chemicals and helps improve hygiene in your home by keeping cat litter in its place and off of floors.
BENEFITS:
Stop cat's litter tracking and scattering by trapping litter from furry friend's paws and nails or Kitty kick outs from litter box.

Soft honeycomb design & textured surface catch litter granules off your kitty's paws. They fall through to the second layer instead of getting pushed off onto the floor and can easily be transferred back to the box

Waterproof base layer keeps urine off the floor. For Really Messy Cats be sure to use Puppy Pads as they soak excessive urine.

Made of light weight, durable and Eco-friendly EVA foam rubber. EVA is non-toxic, super easy to clean and litter recycling and 100% Eco-friendly.

Much easier to keep clean than loofah-type mats. 
Enjoy a "Stench-Free" Home: Our BPA-free, Odor-Resistant Mat is also Urine Proof! Simply shake off or vacuum up excess litter to clean it. No more stinky trapped litter!
DIMENSIONS: L- 46* 60(cm), M- 40*50(cm)
>> NOT Sold in Pet Stores! <<

CLICK ⬆"BUY NOW"⬆BUTTON TO SECURE YOURS!
🌏
 FREE WORLDWIDE DELIVERY 
✈
We provide FREE Insured Worldwide Shipping so that you as a customer get 100% satisfaction. 
Please read shipping policy to confirm shipping times
Not happy with your order? We have 24/7 Ticket and Email Support. Contact us within three days of receiving the order and our customer service ninjas will guarantee your complete satisfaction.